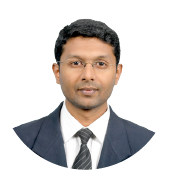 Thilak Raju
CEO
With over 20+ years of management experience, he brings a unique perspective to every challenge. His skills include working with stakeholder groups, multi-client projects, data warehouses, B2B sales, building the best B2B SaaS products, and scaling successful businesses with innovative strategy and leadership.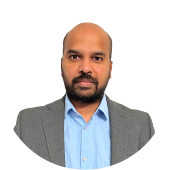 Ashraf Ali
CDO
With over 20+ years of creative and strategic experience in Customer and Delivery Excellence, our CDO leads our global project delivery teams, ensuring frontline impact and client satisfaction. And, with 10+ years of experience in elevating B2C e-commerce businesses, our CDO can help take your business to new heights!
Abdullah
CTO
A strong asset of our company and a passionate innovator, with 6+ years of experience understanding emerging technologies and building highly scalable, highly available, internet-scale, robust, mission-critical, and scalable systems, Our technology is always cutting-edge due to his extensive technological knowledge.